Original Title: Edge of Wild by D.K. Stone
Edition: Paperback, 329 pages
Published: May 1st, 2016 by Stonehouse Publishing
Characters: Rich Evans, Louise Newman
Rating: 4/5
Description: Transplanted from New York City to the tiny mountain town of Waterton, Alberta with the task of saving a floundering new hotel, Rich Evans is desperate to return to the city as soon as he can. The locals seem unusually hostile towards his efforts, or maybe even menacing, and was that a cougar on his door-step last night? As Rich begins to wonder whether his predecessor disappeared of his own accord, he finds himself strongly drawn to Louise Newman, the garage mechanic who is fixing his suddenly unreliable BMW, and the only person in Waterton who doesn't seem desperate to run him out of town. As Rich works on the hotel, the town is torn apart by a series of gruesome, unsolved murders. With Louise as his only ally in a town that seems set against him, Rich can't help but wonder: will he be the next victim?
I received a copy of this novel from the author in exchange for an honest review.
First Lines: "Jeff was packing to leave when he heard the noise outside the window. It was a low keening sound, the sort of moan that would have sent a city slicker like him running a year ago. But not now. No, tonight, he picked up the wooden bat next to the door and walked out onto the porch."
The Plot
After the disappearance of Jeff Chan, manager of the Whitewater Lodge in the tiny, mountain town of Waterton, Alberta, Rich Evans is transplanted from his cushy, fast-paced life in New York City to the mysterious small town where time seems to have stood still.

Evans is sent to take over the Whitewater Lodge, but upon arriving, he finds that the previous manager left the lodge in a state of disrepair. As Evans struggles to bring the Whitewater Lodge back to life and attract tourists, he also starts to notice the strange things happening to and around him. Somebody wants Rich Evans to leave Waterton forever, and they will stop at nothing to drive him away. As Evans attempts to investigate the strange happenings around town, he's met with hostility and resistance. The townspeople aren't just avoiding Evans because he's an outsider–they all have secrets to hide. The plot moves at a slow pace, revealing the town's secrets piece by piece, and building up to the dramatic conclusion.
The Characters
Although there are many characters in Edge of Wild, the two main characters are Rich Evans and his love interest, Louise Newman. Of all the characters, Newman was hands down the most likeable resident of Waterton. She's always got a story to tell for every occasion, and she genuinely tries to see the best in her fellow townspeople, regardless of what truths she's already seen. Evans, on the other hand, is extremely unlikable. Although he is the unwilling protagonist of this story, it's hard to root for him. He's always in a sour mood, and he complains constantly… about everything!


As he meets and falls in love with Lou Newman, he starts to soften a bit, but even in his private conversations with her, he manages to sneak in a complaint about work, the town, the people, his car, or whatever else happens to be bothering him that second.
The townspeople also walk a slippery slope. They are all well-developed enough to have distinctive personalities, however, none of them seem too important or memorable. Perhaps this is what adds to the 'who done it' aspect of the mystery though. They're all a bit suspicious, and they all seem to have reasons to want Rich Evans gone…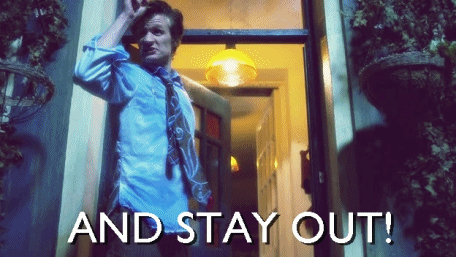 The Rating
I give Edge of Wild a rating of 4 out of 5 stars. While this book moves at a slow pace, the suspense is palpable! Edge of Wild is unpredictable, which is a really unique quality nowadays. It will leave you on the edge of your seat wondering who did it, and more importantly, why. The setting was beautiful and the atmosphere was beautifully created, so as a reader, it was very easy to lose myself in the visuals. At times, it felt more like I was watching a movie than reading a book as the scenes played out in my head. The primary downfall of this book is Rich Evans. He was just too unlikeable as a character, and certainly as a main character. I had little emotional investment in his well-being or the Whitewater Lodge by proxy. Fortunately, Louise Newman fills in the emotional gaps. Overall, I would definitely recommend Edge of Wild to fans of suspense and mystery novels!
The Trailer
Watch the trailer for Edge of Wild!

About the Author
Danika Stone is an author, artist, and educator who discovered a passion for writing fiction while in the throes of her Masters thesis. A self-declared bibliophile, Danika now writes novels for both adults (The Intaglio Series, Edge of Wild and Ctrl Z) and teens (Icarus, and All the Feels). When not writing, Danika can be found hiking in the Rockies, planning grand adventures, and spending far too much time online. She lives with her husband, three sons, and a houseful of imaginary characters in a windy corner of Alberta, Canada.

Ms. Stone is represented by Morty Mint of Mint Literary Agency. You can find her online at AuthorDKStone.com, DanikaStone.com and Goodreads.